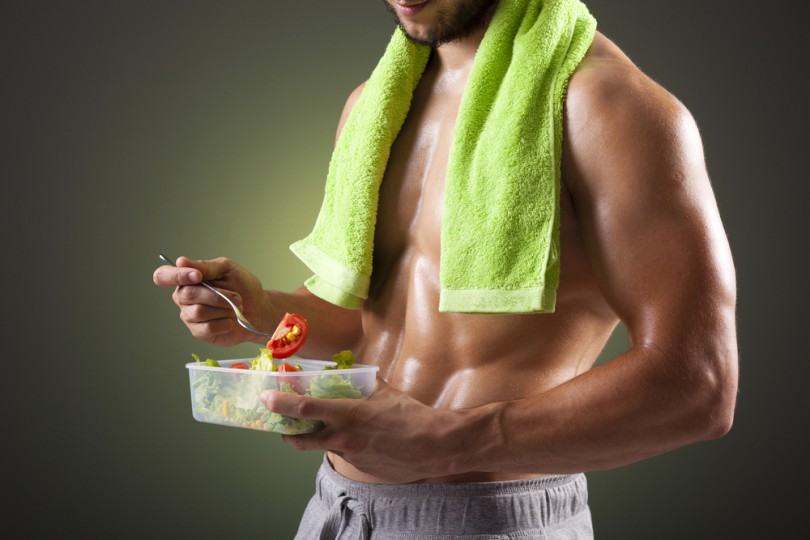 Although you don't want to eat a ton of food before you exercise, there are a few small snacks that will help fuel your workout. Before you hit the gym, try some of these foods:
1. Greek Yogurt
About half an hour before your workout, eat some non-fat Greek yogurt. This is a light snack that's loaded with protein and it won't make you feel full or bloated before exercising.
2. Banana
You can also eat a banana. This will help give you the digestible carbs you need to support your physical activity. Bananas are loaded with potassium to help ward off any of those muscle cramps after a tough workout.
3. Oats
If you work out in the morning, grab oatmeal. Oats are loaded with B vitamins that help your body convert carbohydrates into energy.
4. Almond Butter
You can also try a bit of almond butter with veggies. Almond butter is rich in protein and good fats. It will help ward off hunger cravings and keep you energized.
Eating after exercise is also crucial to getting results. Lean protein (like grilled chicken) will help with muscle recovery and help the body burn fats. So, eat about 30 minutes after working out.
Don't fill up, but fuel your body with lean snacks. Cover up with nutritious food to maximize your results. 😉
The following two tabs change content below.
He's a self proclaimed fitness advocate who devotes a majority of his free time catching up with the latest fitness trends in the wellness industry (when he's not traveling the world!). He aims to curate results-driven content through his hands-on life & fitness experiences to power your health goals.
Latest posts by Ashwin Kak (see all)
Comments
comments