Modern lifestyle has made our lives easier but it has few serious cons too. Living a 9 to 5 job life and maintaining good health at the same time is not easy. It becomes harder to maintain a healthy lifestyle and improve your health these days.
But what can you do make a balance between your work and life? It seems to be easy but clearly, it is not. You have to push yourself in making a healthy lifestyle. Your health is the reflection of your lifestyle. It's true that we are getting busy these days but don't let your dreams cost your health.
Always make efforts to give some time to yourself even in your busiest life schedule. You can't imagine but an only half hour of daily exercise can be helpful in managing a healthy lifestyle. One can easily buy exercise equipment or health gadgets from the Top UK Stores but allocating time to use those gadgets is something that only you can do. Follow these two rules to achieve great health status in your life to improve your health in 2018.
Make a list of some good healthy habits to follow daily
And the 2nd rule to follow strictly is to never break rule no #1.
The 2nd rule totally depends on you to follow and the 1st rule consisting good habits are given in this post. One thing you must know before making your list of healthy habits is that those habits will decide your health status in older age and improve your health.
Our busy lifestyle has given us obesity. Yes, it's true. According to World Health Organization over 1.9B adults all over the world were overweight in 2016. More than 2.8M people from all over the world die because of overweight and the diseases caused by overweight. This is really scary and your obesity may be the major difficulty in improving your health.
What are the diseases attributed directly to overweight, you ask?
Here are the top 10 diseases attributed directly to overweight. They are Diabetes, Cancer, Heart Failure, Hernia, Osteoarthritis, Gout, Strokes, Pulmonary Embolism, Chronic Renal-Failure, Cellulitis and the list goes on. You can avoid all these conditions by adding few healthy habits in your life and here I have listed Top 10 Tips to Improve your Health in 2018.
Let's have a look at the list of top 10 healthy habits and tips to improve your health in 2018.
1. Go for a Walk Daily
Just thirty minutes of a walk can make a big difference in your health status. If possible walk away from the concrete jungle and feed your soul with some fresh air.
It may be difficult to find greenery in a mega city but you can go to a park nearby. If you can manage, go through the edge of your city at least once in a week for your walk.
If you haven't done this before it may be difficult for you wake up early and tie the shoelaces, but just after few days of continuous walk, you will love to do it. Our body is not made for sitting 8 hours continuously; it is made for some actions. If you are in a job you must add walking in your daily habits.
Surely you can earn more wealth sitting on your chair, but that is also affecting your health. If you feel tired and heavy then take your pets for your morning walk or find your walking buddy. They will surely encourage you to take your steps to the woods or seashore for a walk.
2. Early to Bed and Early to Rise
Don't compete with owls and night howlers. Make sure to take at least 8 hours of sleep every day. Your quality of sleep can decide your quality of health.
Our body needs rest desperately after a long day of work. If you can't manage to provide quality rest to your body it will surely cost your health. Your body heals itself mentally and physically while you are roaming with your black and white dreams.
Make sure to add quality sleep to your daily life to avoid serious health problems. This is one of the best and easiest ways to improve your health these days.
3. Avoid Processed and Junk Foods
Yes, we are in the 20th century and we feed ourselves with factory made food. Just a few decades before nobody will imagine that even our food will come from processing plants and manufactured by the machines.
If these processed foods are not good for our health? Clearly yes, the processed foods are really bad for our health. Processed foods contain multiple toxic ingredients including added flavors, artificial sweeteners, Tran's fat, addictive substances, added colors and much more.
Even junk street junk foods are not healthier and are the major reason for many diseases. You have bigger chances of getting sick with eating a street food. Processed foods surely have a solution for this problem but the disinfectant used to make your food free from bacteria is also injurious to your health.
4. Exercise
Exercise is the healthiest addiction in this world for the exercise lovers. If you hate exercises you are surely going to face some serious health problems in the near future.
If you don't have enough time to take yourself to the gym you can do some healthy actions even in your house. You can do meditation, yoga, calisthenics workout, rope skipping and many indoor exercises.
Make efforts to give yourself at least 30 minutes for a workout even 5 days a week. Exercise is beneficial both for your physical and mental health. Below few points listed about the benefits of exercises.
Exercise helps in achieving weight loss goals
It improves mood and reduces stress
You won't believe but exercise promotes quality sleep
Increases movement of your cardiac muscles and reduces risk of heart diseases naturally
Helps you in making physical intimacy better
5. Eat More Green
A plant-based diet has the capability to provide longer and healthier life. A vegetarian diet doesn't put extra pressure on your digestive system, is good from every corner, and provides great health benefits and also peace of mind.
I am not asking you to go vegan but if you will add more green to your diet it will surely improve your health. I have listed top 5 benefits of vegetarian diet below.
Vegetarian diet contains potassium leads to lower blood pressure, stress, and anxiety
Prevent Diabetes
Increases Fiber Intake
Lower Cholesterol
Weight loss
It's difficult to define the benefits of vegetarian diet in just five points. If you are feeling heavy all the time you must make efforts to improve your health and eating more greens will be surely beneficial for you.
6. Take Yourself for Outdoor Trips
Breaks are great and nature is a great healer for your brain. It's really good to take a break; it reduces stress and boosts your productivity.
If you haven't a healthy brain in your skull, it must be difficult for you to achieve good physical health. Always manage to give some time to yourself and make effort to steal some moments for yourself from your busy schedule.
If you don't have a big friend circle or even you are enough self-centered, you can roam lonely to the countryside. Sometimes it's better to be alone and keep yourself away from all the city's rush.
But what is the benefit of traveling that can helps you in improving your health. Few of them listed below.
Reduce Stress and Boost Productivity
Makes you Feel Happy and Bring Satisfaction
Helps you in Being more Creative
Helps you in Being More Social
Helps in Achieving Weight Loss Goals and Surely Add New Experience to your Life
7. Never Skip your Meals
The effects to skipping meals can be divided into two groups.
I) You will encounter negative results for skipping meals instantly. Skipping meals can cause serious health problems including loss of attention, affect your energy level, responsible for mood swings, hair loss, overeating etc.
Losing focus it will be impossible to complete your tasks and also makes you less creative. It surely reduces your energy level resulting in bad performance. It is responsible for unnecessary mood swing and can cause hair loss. When you skip meals the chances of overeating also increases.
Skipping your meals is truly not the way to achieve weight loss goals, in fact, it makes you feel hungrier clearly resulting in overeating.
II) Some of the results may show later. If you skip meals especially your breakfast you are on the way to face some serious health problems in future. If you are thinking about the scale of the problems, make sure it is big enough.
Some of the major health problems that occur due to skipping meals are Diabetes type-2, Heart Attack, Stroke, Cancer, Migraines etc. Most of us take our diet routine lightly but it may cause some serious health problems.
8. Avoid Smoking
Many people make resolutions but few of them take it seriously. You want to improve your health in 2018, commit yourself to avoid smoking. Smoking is one of the biggest reasons for many types of cancers and some other big diseases.
Clearly if you don't want to leave your loved ones at the early stage of your life, avoid smoking otherwise you will surely on the way to some serious health problems. If you are looking for the list of diseases caused by smoking, be sure it affects almost each and every part of your body.
Here is the list of few major diseases caused by smoking and those are lung cancer, heart disease, skin cancer, mouth cancer, diabetes type-2 and the list goes on.
In our busy life maintaining good health is a difficult task already and with our smoking habits, we make the situations worse. Make sure to leave you smoking habits this year to improve your health.
9. Go for a Yearly Medical Checkup
If you go for a medical checkup once a year, congratulations you are a health conscious buddy. If it is possible for you to give some time to the physician once a year for your medical checkup, go for it.
The major benefits of these kinds of checkups that it helps us to diagnose some of the serious health problems at the early stage. Many symptoms of cancers can't be detected by our naked eyes, thus yearly medical checkups will surely help in detecting the symptoms if you have any.
If your family has the history of heart diseases or diabetes you must go for a yearly medical checkup. You have more chances of getting heart diseases if you have a history of heart diseases in your family.
10. Get Motivated and Motivate Others
It's very necessary to fill ourselves with positive energy to deal with daily life challenges. Life is hard and if you are feeling low, even your daily works seem to be impossible for you.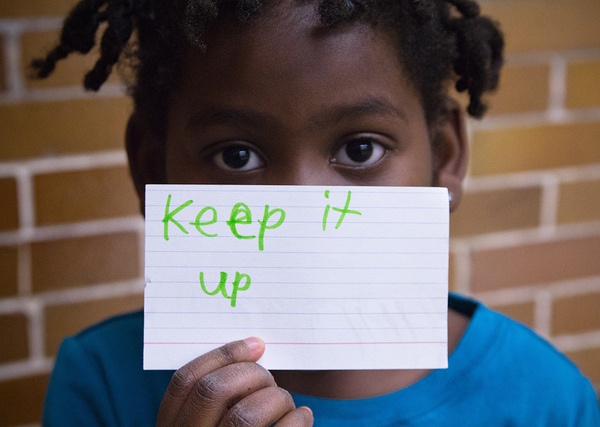 Find your source of motivation and live your days don't just count them. The source of motivation may be anything, anything which makes you feel better. It may be your pet, some music, inspirational videos, your partner, parents etc.
Final Note:
The best way to improve your health is to change our views towards life. It is more beautiful than our imaginations. A healthy mind is the key to a healthy body, thus for improving your health you must have to make effort to achieve peace of mind.
Maintaining a healthy lifestyle in this busy world is not easy but just putting some extra effort you can improve your health. Hope the tips listed above will surely help you in achieving great health this year and you will be able to improve your health in 2018.
The following two tabs change content below.
He's a self proclaimed fitness advocate who devotes a majority of his free time catching up with the latest fitness trends in the wellness industry (when he's not traveling the world!). He aims to curate results-driven content through his hands-on life & fitness experiences to power your health goals.
Latest posts by Ashwin Kak (see all)
Comments
comments